Recently, I have nothing to do. In order to change the boring programming environment, I specially searched for the plug-ins that can help improve the code skills. They are powerful enough, crazy enough, drag, loser ~ gorgeous pictures and colorful beats, which make you different from other programs. Products, testing, development, see your interface, eyes will glow ~ forget it, I really can't make it up, go to experience it by myself ~
PS: "half star" and "one star" are mainly ranked by the index of crazy drag loser
12、Stackoverflow 
This plug-in is actually the most practical plug-in. You can basically find answers to all the problems you encounter, but it uses the Google search engine. For students who don't buy VPN, it feels like a chicken rib~
Select the question you want to search, and then right-click
Loser index: [
Utility index
11、FindBugs
Idea's own checking tools are already very powerful. If necessary, you can also add the code checking tools of Alibaba java coding guidelines. However, to put it bluntly, these tools are more normative checking. If you need to check exceptions more deeply, you can use this plug-in~
Right click the file, package or project, and the following interface will appear
Loser index: [
Utility index
10、TranslationPlugin
For the students who don't often use English, they want to get a proper name for class, variable and method. At this time, they find that their vocabulary has already been returned to the teacher. What can we do? This plug-in can help you~
Directly select the words you want to translate, and then right-click to select, or shortcut key Ctrl + Shift + F3
Loser index: ★
Practical index
9、Mybatis-log-plugin
The development of the project generally can not do without a log system, and when we write MySQL statements, the parameter correspondence is often ignored. The parameter compilation correspondence controlled by mybatis itself is a bit anti-human. We can use this plug-in to become our own more intuitive correspondence~
Select the mybatis log to be converted, right-click and select Restore SQL from slicing
Crazy drag index
Practical index
8、GrepConsole
Idea console output log is a big push. If you want to quickly find the type log you want, you can use this plug-in to quickly locate the type log you care about, such as error and warn. You can also configure the color you like~
From settings, click other settings to configure your favorite color prompt. For example, I only select the default color~
Index of crazy drag loser
Practical index
7、GsonFormat
When interfacing with different departments or groups, we find that sometimes the other party returns a JSON object, and we want to accept it with an object to facilitate the subsequent processing. At this time, do we need to manually input the attributes one by one? It must be crazy, but we can use this plug-in to solve this embarrassing problem, and of course, we can also use an external website to solve it, such as Bejson this website~
Index of crazy drag loser
Practical index
6、IdeaJad
In the past, when viewing the class file or jar, you would use an external decompiler, which is obviously inconvenient to operate. You can always view the file in idea with this plug-in ~ PS: in fact, the compiler Inteli idea has its own decompiler function, old man~~~~~~
Select the class file and right-click decompile to finish decompilation
Index of crazy drag loser
Utility index
5、Free-idea-mybatis
When switching back and forth between mybatis XML and the corresponding mapper, sometimes it is developed by different people and placed in different locations. After using this plug-in, it is extremely convenient to switch back and forth, regardless of the location~
Loser index
Utility index
4、CodeGlance
You don't have to drag and drop to find it again. How inconvenient it is. You can use this plug-in to view the thumbnail and quickly switch to the place you need to go~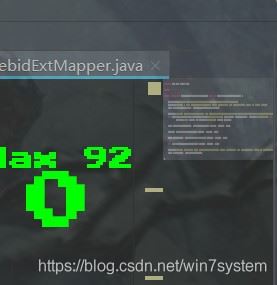 Loser index
Utility index
3、NyanProgressBar
It's said that the first impression of a blind date is very important. If you invite the designer and the front-end lady to watch your idea, she will surely think that boys will be so exquisite~
The image rises abruptly~
Just ask you, such colorful colors, which lady is not fascinated by you~
Loser index
Practical index
2、BackgroundImagePlus
If you are sitting opposite your goddess or male deity, but you want to disturb her / him, you just want to tease her and watch her quietly, and you can do the same when you are in the company. Is it easy to work, efficient and beautiful? Don't worry, special artifact is in hand to help you realize it
Whoa, whoa, my God, I'm a man
Crazy drag index
Utility index
1. Activate power mode or IntelliJ_ power_ mode_ II
Boom, boom, boom, boom! Who else?! The whole screen is shaking and cracking, come on, follow my steps, it's better to dance, free disco, play is the heartbeat~
Like the fire of enthusiasm, Miss sister feel your enthusiasm, I wish you good luck~
In order to make it more prominent, it's crazy, tug and loser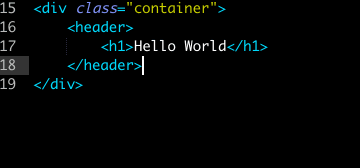 Loser index
Practical index: [
Supplementary series PS: subject to the recommended index
1、MyBatisCodeHelperPro
This is a more practical plug-in. But now we need to charge. It seems that we need to spend 29 yuan to send two activation codes. However, you can also apply for 7 days of free test code, experience in the purchase can also be. Fees can not hide her charm, which is also the trend of the industry development. The specific functions are as follows (there is always one for you ~):
The mapper interface and the corresponding SQL navigation in the configuration file are provided. The XML file is automatically completed when editing the XML file. According to the mapper interface, the shortcut key is used to generate the XML file and SQL label. The property in resultmap supports automatic completion and cascading (attribute a, attribute B, attribute C). The shortcut key generates @ param annotation. When editing SQL in XML, the bracket is automatically completed. When editing SQL in XML, the, Support automatic parameter completion (identify parameters based on @ param annotation). Automatically check ID conflicts in mapper XML file. Automatically check wrong attribute values in mapper XML file. Support find usage. Support refactoring from naming. Support alias. Automatically generate resultmap attribute. Shortcut: option + enter (MAC) | Alt + enter (Windows)
The most obvious sign of successful installation is that there are many birds flying~
Utility index
Recommended index
2、VisualVM Launcher
Generally, it can be used for local development of monitors such as stress test and performance test. This mode is not recommended for other scenarios. Another visual VM window will be launched, which is jvisual VM in JDK bin directory
After the installation is successful and started, the screen is as follows:
Utility index
Recommended index
3、Jrebel
Is a more common hot deployment plug-in, generally used in run mode of automatic compilation, decode version, specific please stamp me
Utility index
Recommended index
4、JUnitGenerator V2.​0
Developers who have a good habit of writing unit tests must have good code quality. They can check their own quick checking tools for developing and rewriting interfaces at any time. It also avoids the impact of too many bugs on personal performance (some companies include bugs in the assessment scope). Bye, doughnut. Oh no, it's a bye bug. Please poke me for details~
Utility index
Recommended index
5、Maven Helper
The main functions are as follows: a simple way to find and eliminate conflicting dependencies, running / debugging Maven target operation for the module containing the current file or root module, and running / debugging the current test file operation
Utility index
Recommended index
6、RestfulToolkit
Jump to the corresponding method definition according to the URL (ctrl / or Ctrl Alt n); provide a display window of services tree; a simple HTTP request tool; add useful functions on the request method: copy to generate URL; copy method parameters… Other functions: add convert to JSON function on Java class, format JSON data (Windows: Ctrl + enter; MAC: Command) + Enter )
Utility index
Recommended index
7、Alibaba Java Coding Guidelines
A trial development and design specification of Alibaba~
Utility index
Recommended index
8、GenerateAllSetter
When you assign values between objects, you will find it troublesome. Can there be a better way? Yes, as long as you select the object to generate the set method and press Alt + enter, the interface is as follows:
Utility index
Recommended index
8、Lombok
Lombok can simplify java code in the form of simple annotations and improve the development efficiency of developers. For example, JavaBeans often need to be written in development. They need to spend time to add corresponding getter / setter, and maybe also need to write constructor, equals and other methods. Moreover, they need to be maintained. When there are many attributes, there will be a large number of getter / setter methods, which are very lengthy and not too technical. Once the attributes are modified, it is easy to forget to modify the corresponding methods. Lombok can automatically generate constructor, getter / setter, equals, hashcode and toString methods for attributes at compile time through annotation.
The magic is that there are no getter and setter methods in the source code,
However, there are getter and setter methods in the bytecode file generated by compilation. This saves the trouble of manually rebuilding the code and makes it look simpler.
Before using it, you need to add the following dependencies:

<dependency>
    <groupId>org.projectlombok</groupId>
    <artifactId>lombok</artifactId>
    <version>1.18.8</version>
    <scope>provided</scope>
</dependency>
Utility index
Recommended index
This article about the recommended idea of more than a dozen excellent plug-ins (summary) is introduced here. For more about the content of idea excellent plug-ins, please search the previous articles of developer or continue to browse the following related articles. I hope you can support developer more in the future!