1. Vertical scroll: Scroll
Create a new application:
Do an experiment on the layout file of mainactivity. Now, after setting buttons 1 and 2, there are still some spaces left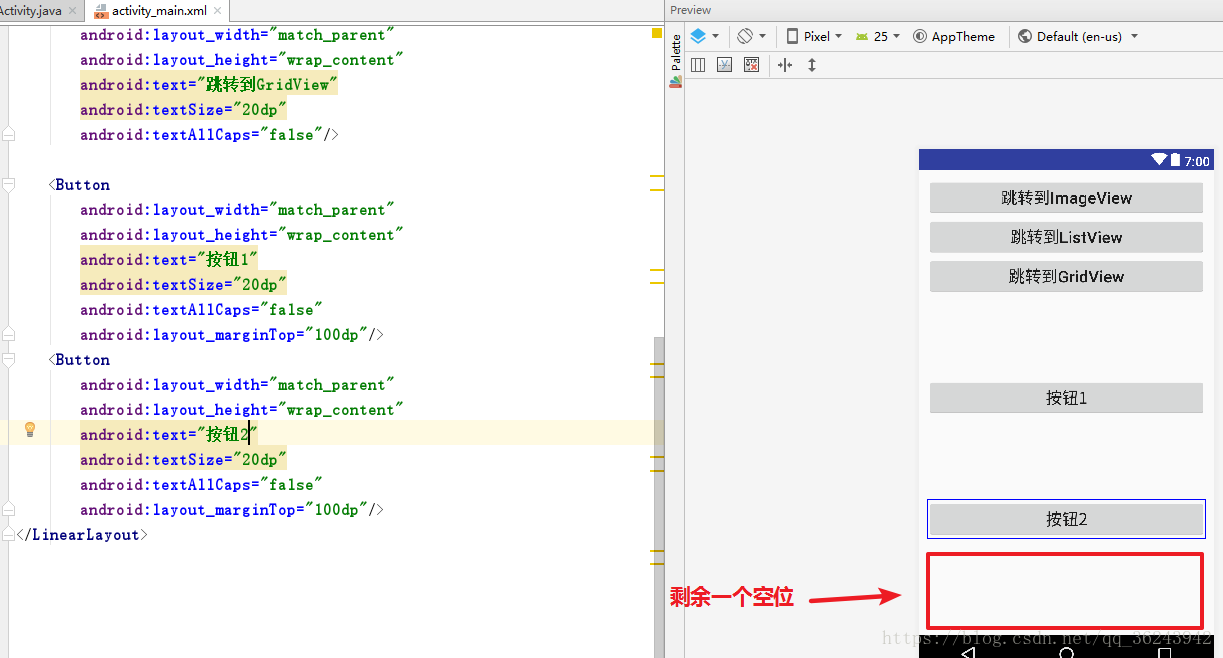 Set another button 3 to get him out of the screen:

Now to run the program, you can't slide or see the button 3.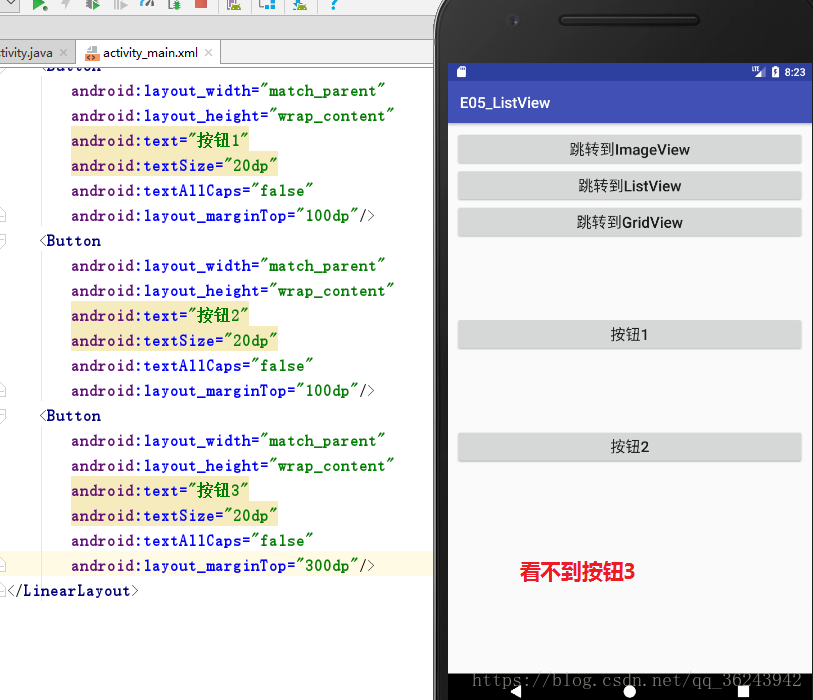 How to set it?
1. Change the root layout of this layout file: change the root layout to: Scrollview
Note: there can only be one child element of Scrollview, so you need to add a LinearLayout layout and put other keys in the LinearLayout. Then there will be only one LinearLayout for the child elements of Scrollview, and there is no limit to the child elements of LinearLayout.
The code is as follows:
Run the program, and now you can scroll down to see button 3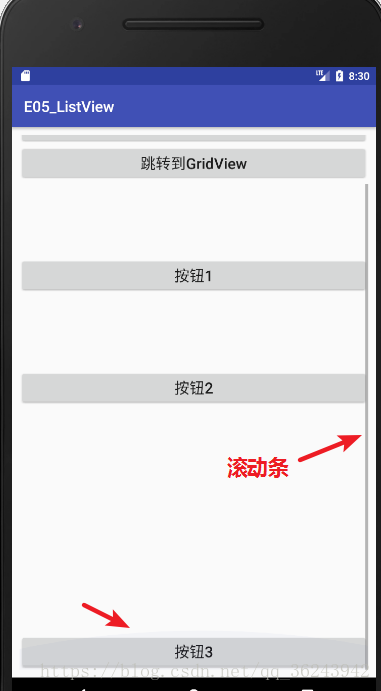 2. Horizontal Scrollview
Create a new horizontalscrollview in LinearLayout. Similarly, only one child element can be created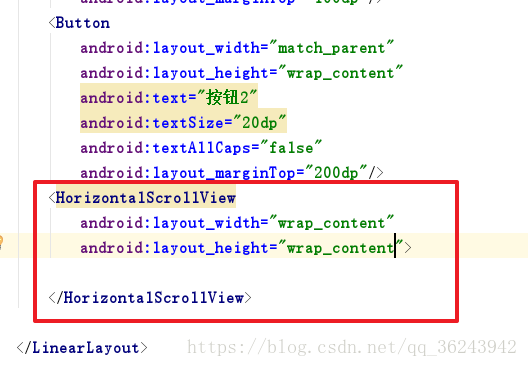 Therefore, add a sub layout, LinearLayout, in the horizontal Scrollview layout, and the LinearLayout is horizontal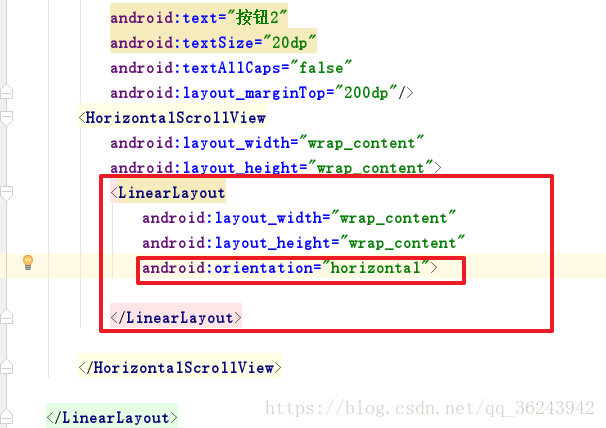 The code is as follows:
To run the application, because a layer of Scrollview is nested outside, you can scroll vertically and horizontally